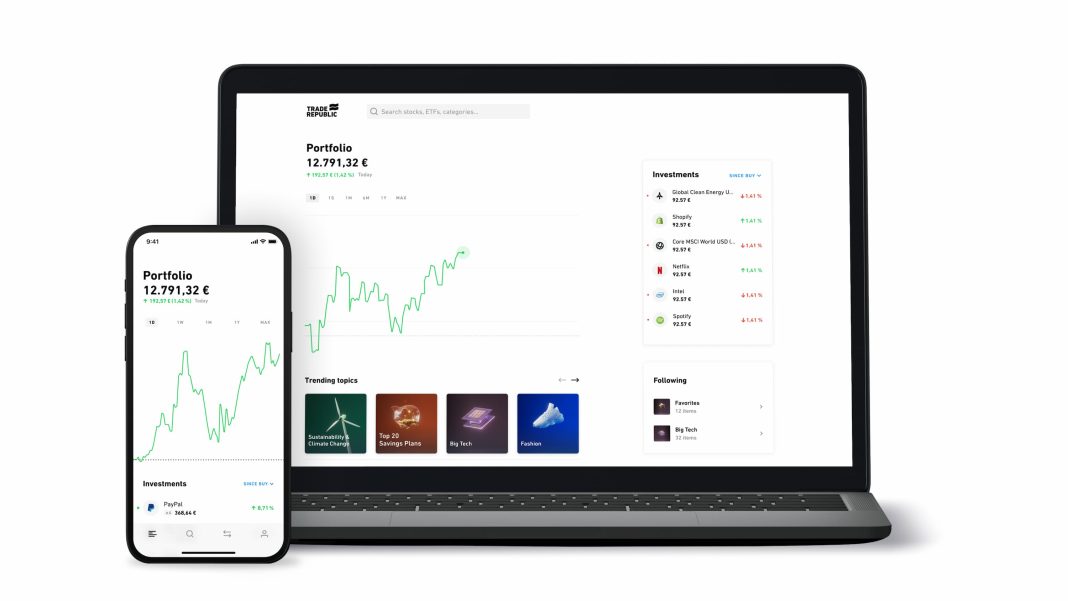 I have to admit the timing of this is funny. I found myself in the fortunate position of having some money I wanted to invest. With KBC leaving the market, my savings account is closing. I've moved to Revolut for my day-to-day banking, but what about my savings? Now, a I found a home for that sum of money. It's gone into a massive gaming PC build. You'll see more on that in the coming weeks, but I still have a bit of change left over to invest. I'm also after getting into stocks and trading, so by chance yesterday I downloaded Trade Republic. Just as I joined, Trade Republic launched a 2% interest on savings offer. That's tempting, isn't it?
What is Trade Republic?
Trade Republic is a German investment app that was launched in Berlin in 2015 and launched here in Ireland back in October. It was founded by three German entrepreneurs who saw a need for more accessible investment opportunities for people across Europe. Through Trade Republic you can invest in fractional shares of stocks, ETFs and even investment trusts with no account fees and low stock trading fees.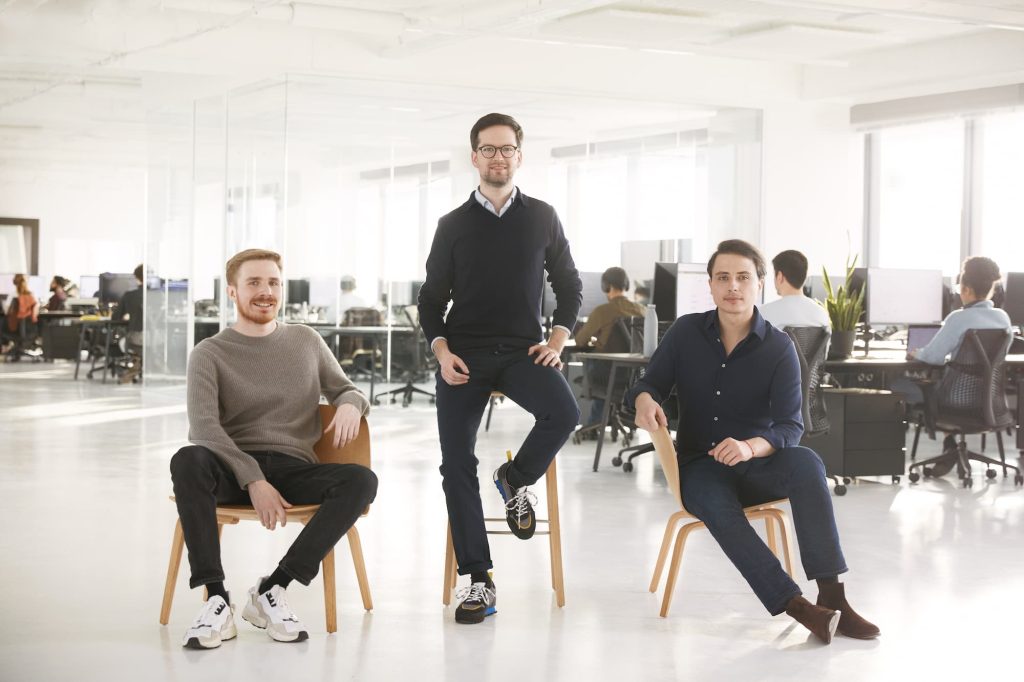 Basically, Trade Republic makes trading much easier and more accessible. If you're familiar with Revolut stocks, it's like that but even more powerful.
Trade Republic made big headlines yesterday when they announced a 2% interest rate on savings.
Is Trade Republic a bank?
Trade Republic is not a bank and does not conduct deposit-taking. They are a German securities trading platform and investment firm.
All funds in your cash account are legally protected up to €100,000 per investor within Europe. They are held in an escrow account at one of Trade Republic's partner banks, including Citibank Europe and Deutsche Bank. Deutsche Bank is subject to supervision by the Deutsche Bundesbank and the BaFin (Federal Financial Supervisory Authority Germany). Citibank Europe plc is supervised by the Central Bank of Ireland.
The securities, like stocks, in your custody account, are not covered by the deposit guarantee scheme.
2% Interest on Trade Republic Savings
While Trade Republic is an investment platform letting you trade in stocks, ETF, crypto and the likes, you can also just leave your money there. If you do, you'll earn 2% interest on your balance up to €50,000. That's a massive interest rate for the Irish market to have access to.
"There is no obligation to trade or invest," Hugo Suidgeest, Trade Republic Country Manager for Ireland and the Netherlands while speaking on RTÉ's Morning Ireland yesterday. "You can put a lump sum on the new savings account and get the 2% and have nothing to do with investing if you don't want to".
Further good news comes in how this is paid. Your interest rate is calculated in real-time and paid out monthly. This means you earn compound interest.
Is 2% a good interest rate?
It's a really good interest rate for the Irish market.
Because I've been shopping around for some value-for-money investments, I've looked at a lot of savings accounts in Ireland. I've even looked at Prize Bonds as being a more cost-effective way to store my cash. The value out there for Irish customers is awful with most savings account interest rates being in the region of a paltry 0.03%.
That means if you invest €10,000, after a year you'll have made a €3 profit. With Trade Republic, you'd have earned over €200 in the same period of time.
Time for a disclaimer: I'm not a financial advisor. I'm just a guy who downloaded the app and am trying to work it out. Don't take anything here as financial advice as I'm not responsible for any mistakes. Seek professional financial advice before investing your hard-earned cash.
Trade Republic have wandered into the Irish market fully aware that Irish consumers are eagerly looking for a product like this. "The rate is eight times as high as the existing banks here so we hope new customers will find their way to Trade Republic," Mr Suidgeest said to RTÉ.
Is Trade Republic safe to save and invest with?
I would say I'm typically a little more risk-tolerant than most. That's why I'm using Revolut as my day-to-day bank. It's also the reason why I didn't really think too much about this being a very good offer and started to run with it.
While both Trade Republic and Revolut, who are not related I should add, are not regulated by the Central Bank, they are regulated within Europe. That means your investments with them are protected up to €100,000 by the EU deposit guarantee schemes (DGS). In the event that things go south rapidly with Trade Republic, you'll be protected by the scheme.
There is another risk with the platform though; easy access to investment in stocks, ETF, crypto and more. Investing in these things is more or less gambling. Your savings, once sitting in the Trade Republic platform, are very easily transferred into these markets. Right now, these markets are incredibly volatile and investing in the wrong area can be a quick way to lose a chunk of change.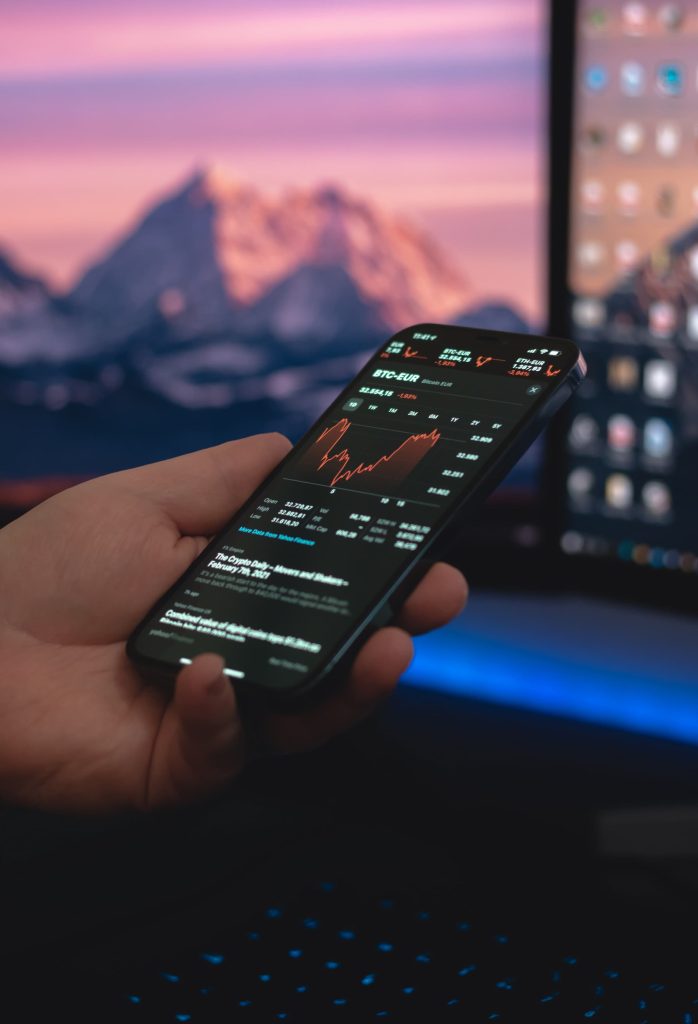 The whole idea and offer from Trade Republic is brilliant. But it will open up a world of wealth management that takes some careful navigation.
You'll also have to declare your taxes at the end of the year yourself. It's not done automatically.
There are also some other things that I'm sure will come out in the wash. As I said, I'm not a financial advisor. But keep an eye on this. It's very interesting.
If you do want to sign up, you can sign up using my referral code. You can sign up without it too if you like. If you use it, we both get €50 worth of stock for free. Which is nice.