Realistically nowadays we are all listening to podcasts. Whether you're a fan of Joe Rogan, The Two Jonnies or The Goosed Podcast, how we consume media these days has changed forever. No more are we watching pre-scheduled TV or listening to radio – no today is all about Netflix & the humble podcast. That's why for the first time ever we are about to get Ireland's first dedicated Digital Audio Awards. The 'GoLouds', have been announced and are the first of its kind to celebrate the most popular podcasts and music choices based on annual streaming data. Created by GoLoud, Ireland's first digital audio app to offer live radio, podcasts and endless hours of music streaming in one place, 'The GoLouds' will award those across categories including Business, Culture, Comedy, Sport and Technology (think we should apply for that one?)
What is GoLoud?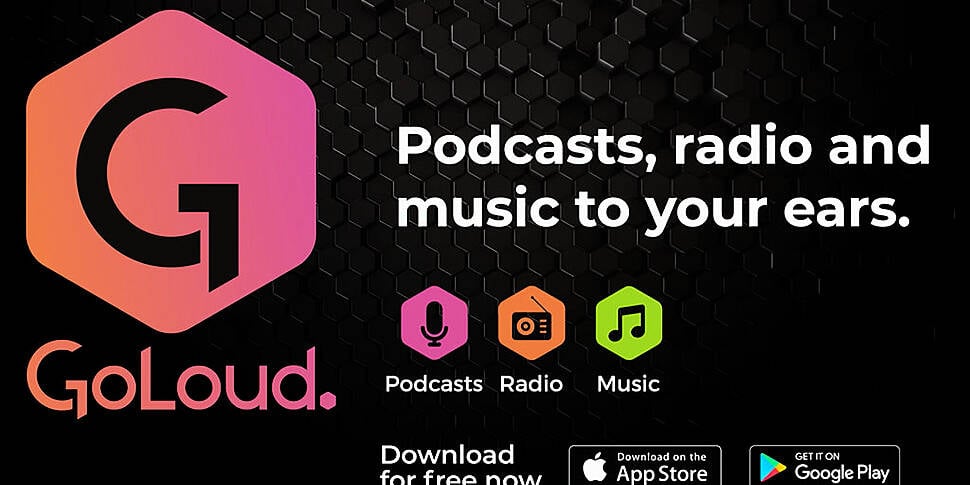 Go Loud is a one stop shop for Irish radio, podcasts and tunes. Did you know that right now 2 out of 3 Irish people are listening to digital audio with more than half of this listening to more now than they were last year. Commenting on the success of GoLoud to date, Kiela Brodigan, head of Go Loud said:
"GoLoud is only 6 months in the market and in that time has generated millions of streams each month. We've been aggressive in our podcast and music strategy, responding to Irish consumer demands, continuously adding to our offering to deliver an easily discoverable quality audio experience".
Essentially not compiles radio, music and podcasts to bring them into one easy to use app, kinda like Spotify, aCast & TuneIn Radio all in one…oh and it's free! Alongside all of the standard radio stuff (NewsTalk, Today FM, Spin etc) there is also a couple of dedicated digital stations: Today XM, Today FM 80s, SPIN Xtra, 98FM Throwbacks.
Already it looks like a pretty spiffy app, but more than that users also get access to 18 mood-based playlists and over 400 podcasts Irish and international podcasts and you can make that 401 when The Goosed Podcast is added to the network. What's more is those mood playlists contain over 100 hours of tunage all curated by music experts.
Updated weekly, you'll have one for your workout, your road trip, for chilling and for partying. GoLoud aim to be the home to some of the most listened to podcasts in Ireland, easily discoverable and relevant to audience interests, providing the best of Irish and International audio content on an easy-to-use platform. The app will adapt to your taste to give you the best content relevant to what you like to take the hassle out of finding your next podcast.
GoLoud is available to download via iOS and Android.
The Awards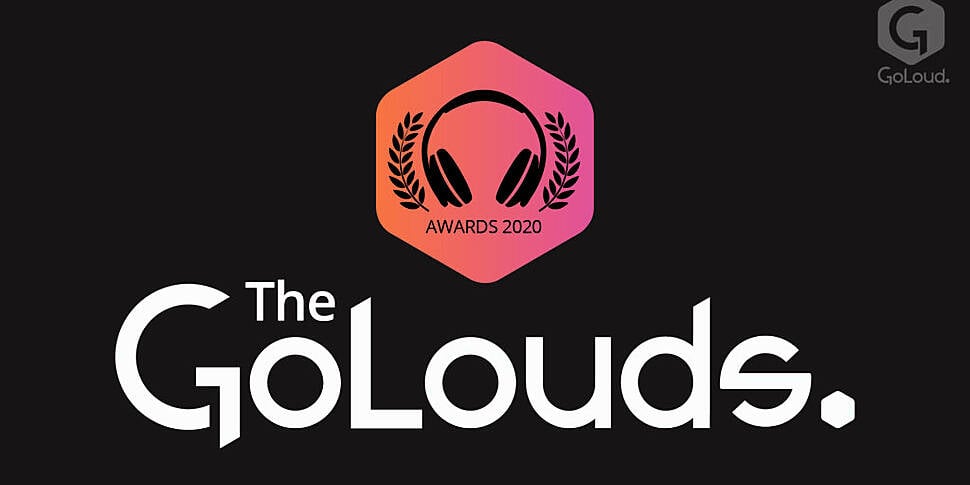 Anyway back to the awards, the event is going to be taking place later this year in Dublin and unlike many of these industry awards, it's you the listener who will decide the winner across three categories:
Best Irish Podcast
Best International Podcast
Best Newcomer
Above and beyond the awards, GoLoud want to help inspire the next generation of content creators with the GoLoud Podship which is worth €20,000 and it's open to anyone with an original idea. The lucky winner will take home a cash prize of €5,000, as well as studio facilities, production support and a significant marketing launch for their podcast series which will feature exclusively on the GoLoud platform. Speaking at the big announcement, Kiela Brodigan, Head of GoLoud said:
"We're delighted to be the first to bring awards of this kind to market. 'The GoLouds' will celebrate the very best of podcast and music choice and, with the introduction of our 'GoLoud Podship', we're excited to shine a light on outstanding creativity and originality. GoLoud is the only digital audio platform that boasts an Irish podcast category. We want to champion talent and continue to lead the way in digital audio firsts."