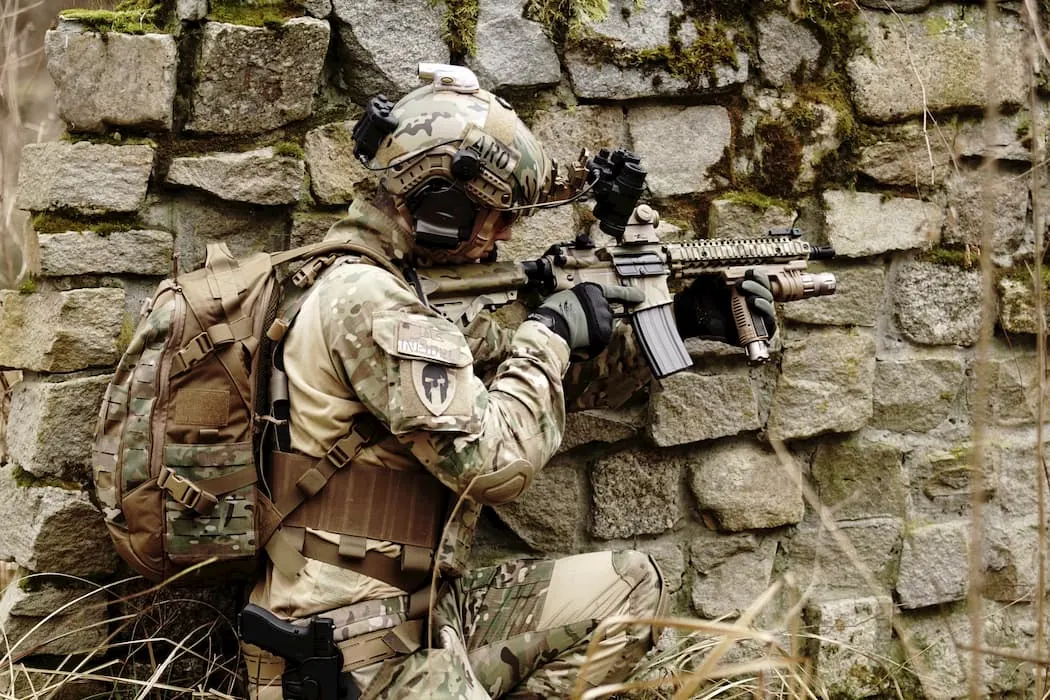 Congratulations everyone! We made it to the third day of 2020 before the most worrying hashtag in imaginable has started trending. Today, #WorldWar3 and #WWIII have been trending on Twitter. Slightly concerning right? Here's the lowdown on what's going on.
Why is World War 3 Trending on Twitter?
Well, surprise surprise, World War 3 is trending because the United States has gone and killed and Iranian Major-General by the name of Qasem Soleimani. The US embassy in Baghdad has issued instructions urging Americans to leave Iraq immediately, leaving everything feeling understandably tense. Iran's response has added fuel to that fire too, with the country's supreme leader Ayatollah Ali Khamenei vowing "severe revenge" after the attack.
Naturally, neither Iran of the US is using language like World War 3, so why is it trending?
Humans have a fantastically weird sense of humour
With all the tension, people are taking to Twitter to release the tension a little bit. Most of the tweets seem to be from people in the US creating memes showing how they'll avoid being drafted into a potential war between the US and Iran.
Honestly, I love humans when they go into full on meme mode.
https://twitter.com/gayforfay/status/1213018596542160896
https://twitter.com/itschigbo/status/1213010638819266560
https://twitter.com/neel12345678911/status/1213007155063873536
when they ask me for my birth certificate for the #WorldWar3 draft pic.twitter.com/IPSCFHDSyO

— v!ctor (@victor7sv) January 3, 2020
Me after shooting myself in the foot so I don't have to participate in World War III #worldwar3 pic.twitter.com/LBhlCTmnzb

— 21nochill (@21nochill1) January 3, 2020
Me when i get drafted with my friends for World War 3 #WWIII

— Pikachu (@piika_chu_) January 3, 2020
For me, this is the meme that sums it all up. We're all having a laugh hoping that this Twitter trend comes purely our natural desire to have a bit of craic instead of it being a real threat to our existence.
All of us chilling at home tweeting funny world war 3 vids while also being cautious #worldwar3 pic.twitter.com/e6TWsDxHuU

— Sameer (@CurryKhn99) January 3, 2020
There's also a great bonus video after appearing on social too. Here's Donald Trump saying Barack Obama would do exactly what he's just done in an attempt to get relected. You couldn't make it up!
https://twitter.com/daydream_bowie/status/1213025347240939520
The good news from all of this is the fact that a Twitter trend is a long way away from reality. People are releasing some tension for sure, but a trend like this comes about because people see the chance to joke around online and get some likes on their posts. A war a Twitter trend makes not!
This is very much like the time recently where everyone thought the Queen was dead. That whole story grew legs on social because it came about from a ridiculous screenshot. People see the potential hilarity and as a result, we get a mad Twitter trend.
Don't go investing in a bunker just yet.