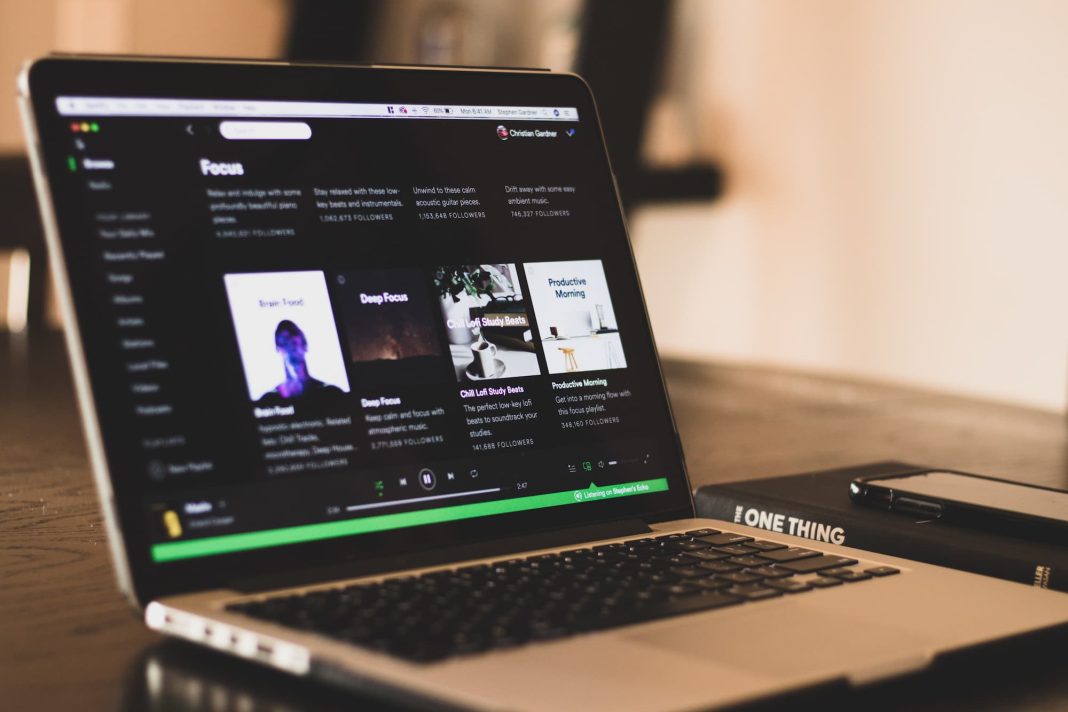 Disclaimer: There's a link to Audible in this article. If you were to sign up for Audible through that link, we'd get a wee kickback at no additional cost to you. But we're not promoting Bezos over anything for a few cents. But Audible might be the better fit for you all the same.
---
The good news is that Spotify has launched Audiobooks in Ireland. The bad news is that there's not a whole lot to be excited about. From not being able to buy in the app, to pricey purchases, I'm not all that sure why this exists to be honest.
Spotify Audiobooks
Spotify launched the ability to listen to audiobooks on its platform back in September. It just launched in the United States, but today it's rolling out to additional English-speaking markets. Ireland is included in that. Spotify Audiobooks is a catalogue of over 300,000 audiobooks available to purchase and listen to.
Unfortunately, even if you're a Spotify Premium customer, you'll still need to fork out a rather sizeable chunk of change for the audiobook of your choice. For example, Michelle Obama's audiobook "Becoming" will set you back just €17.99. The first Harry Potter audiobook will leave you giving J.K. Rowling €33.90, and no one wants to do that; even though I do love Stephen Fry.
Another problem faced by Spotify is the experience of buying an audiobook. Most people I know use the Spotify app and rarely use the desktop app or in-browser player. Yet, these are the only places you'll be able to buy an audiobook.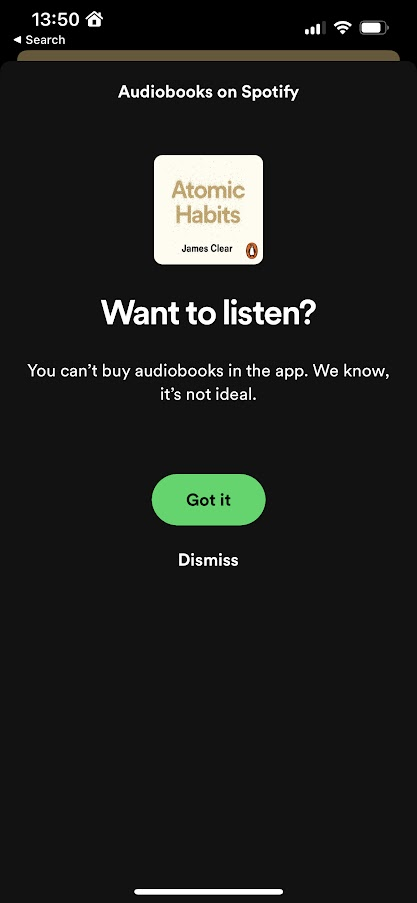 If you try to buy a book in the app, you'll see a prompt directing you to the desktop. You can't even click through to the website. It's a bit shit, isn't it?
Spotify Audiobooks vs Audible
Perhaps the biggest competitor in this space for Spotify is going to be Amazon's Audible. Once you sign up for Audible you pay in or around €9.50 per month and get access to one audiobook of your choice per month. On top of that, you get unlimited access to thousands of other audiobooks.
I struggle to see the draw of Spotify Audiobooks. There might be some exceptions, like Michelle Obama's audiobook, where you'll get it cheaper on Spotify. So take this as the announcement to remind you to shop around before you outright buy an audiobook from anyone.